The Catawba Team maintains a staff of highly experienced employees that provide a full range of facilities support services, including scheduled and unscheduled maintenance, repairs, minor construction, grounds maintenance, custodial services, pest control, and waste management. Many of our employees hold active clearances and have experience working in Sensitive Compartmented Information Facilities.
Catawba performs grounds maintenance services to maintain outdoor areas. We manage vegetations and control the lawn, turf, and ornamental plant pests. We also treat lawn, turf, and ornamental plants when applicable. We perform maintenance repairs for paved roads and surfaces including traffic control devices, bicycle paths, pedestrian/jogging paths, striping, curbs, sidewalks, parking lots, drainage systems and outdoor courts; building and structures and building systems; and miscellaneous maintenance, such as fences, draining ditches, unpaved roads, bachelor quarters, and compressed natural gas stations.
Catawba provides a broad range of facility investment services, including infrastructure sustainment, restoration, and modernization work. Infrastructure sustainment includes the maintenance and repair necessary to keep an inventory of facilities and other assets in good working order, while restoration and modernization activities included minor rehabilitation and capital improvements. Catawba performs maintenance, repair, alteration, design-build drawings, demolition, and minor construction for building structures, including interior and exterior finishes, roofing, foundation, structural components, tanks, and pipelines; building systems, including HVAC, fire protection, and electrical; and roads and paved surfaces.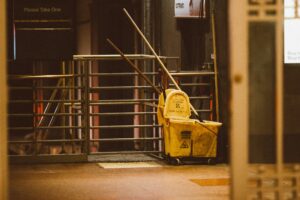 Catawba currently provides janitorial services for the Catawba reservation and ISWA Development Corporation Properties. The reservation consists of over 1,000 acres with eight commercial buildings. This janitorial services project includes commercial property cleaning, including office, educational, and medical spaces; disinfecting of all main surfaces using germicidal solution; maintenance of entry ways by vacuuming and mopping areas; dusting and cleaning all furniture; vacuuming all rugs and carpets; thorough cleaning and disinfecting of all bathrooms; emptying all trash receptacles and removing trash to designated area; and refilling all supplies such as tissues, paper towels, toilet paper and soap dispensers.