Catawba Corporations is proud to welcome our new interns, Blake Beck and Sierra Harris! Blake and Sierra are enrolled citizens of the Catawba Nation. Catawba Corporations has partnered with the Catawba Nations "On the Job Training" program to provide exceptional applicants from the Catawba Nation the training and opportunity to be successful in their future endeavors.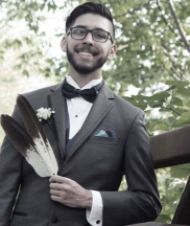 Blake is working and training as the SBA Program Specialist with Tori Bakker. He is a graduate of Rock Hill High School and will complete his Associates of Business at York Technical College in the Spring of 2021. Blake has worked for the Nation for three years as a Youth Development Professional. He enjoyed working with the tribal youth and helping educate them about their culture. In his spare time, he enjoys music, traditional drumming and dancing, and reading. He is excited for this new opportunity and looks forward to serving the Catawba Nation.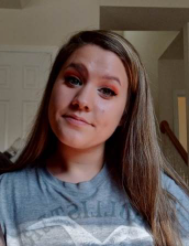 Sierra is working and training as the Accounting Clerk with Michael Raymond. She is currently working on an Associates in Science at York Technical College and is considering continuing for a Bachelor related to Accounting or Business. She has taken an Accounting course and enjoyed it. Accounting comes naturally to Sierra and she has been a great asset to the Accounting Department. She is excited and eager for this opportunity to expand her knowledge and gain a clear pathway towards a career. Sierra is hardworking and hopes to inspire others within the community by continuing to be a positive influence for those around her. Outside of work Sierra loves crafting and spend time with her family.
Catawba Corporations appreciates the opportunity to assist in career development and training for tribal citizens, as well as others seeking experience for their career goals. We have many Subject Matter Experts on staff that enjoy mentoring for vast areas within the Government arena. If you are interested in Career opportunities for Catawba Corporations, please visit our Careers page!